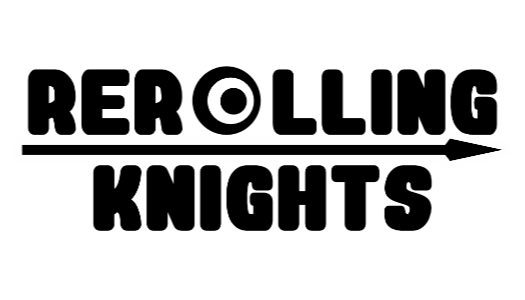 Rerolling Knights
Rerolling Knights v0.4 - The Gauntlet Update
---
It's finally here! The Gauntlet Update! We've heard the cries for a longer gamemode, so we are introducing Gauntlet. This feature is still very new, so if you run into any issues be sure to inform us on the Discord or in the feedback form! Apologies on the longer delay for this update, we (the devs) have been working on big infrastructure changes internally so we hope to be able to get those to you soon. As a an apology for the delay, we're also adding our most suspicious unit to date ;)
Warning: If you're playing on the web, your Unitpedia and other saved settings will reset this patch. We are looking into a fix for this to prevent it in the future. (Hint, this is part of those infrastructure changes I mentioned above :O )


New Features!
Gauntlet Mode: Start a run in Gauntlet Mode or continue an existing run. Get as many Wins as you can until Round 30. You keep your health, so be careful!
Introducing the Astronaut: From the depths of space comes our more sus unit yet! This unit specializes in swapping stats, and messing up plays. Maybe you DON'T want buffs on this one?
Misc
Units no longer receive +1/+1 when combining. Other stat changes from combining units are still the same (half of the buffs from the weaker unit given to the stronger unit).
Unit Selection should now saves between play sessions.
New Win Screen and Lose Screen to add UI buttons, like Gauntlet Mode :)
Update some combat framework. This is mostly to fix bugs, and has little to no front-facing effects on the game, but hey, we worked on it!
Made the game available in more countries and for more devices!
Bugs

Fixed a bug where Jester would freeze the game on mobile.
Fixed the tooltip for "Tractor" being incorrect.
Fixed Longerbowman not dealing double damage when on the enemy team.
Fixed a bug where selling a Moneybags would say "+1" instead of "+2"
Files
ReRollingKnights_0.04_Public.zip
Play in browser
Feb 11, 2022