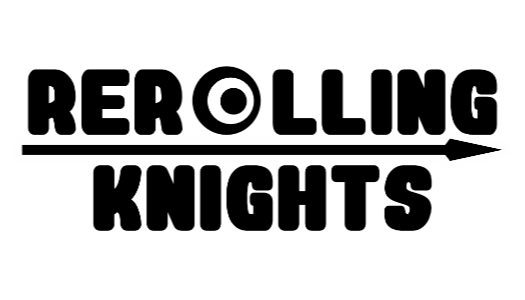 Rerolling Knights
Hey everyone! Welcome to the first patch for Rerolling Knights! We've fixed a few bugs and added in some exciting features, including releasing the game on the Google Play Store! Please report any bugs and leave any feedback in the form, accessible from the Options menu. Thanks for playing, look forward to more content coming soon!
New Features!
- Android Release: Download the game on the Google Play store (link in the Credits) to play on your phone or tablet! Achievements and Leaderboards to come in a future update. Sorry iPhone users :(
- Game History: View your previous games played, round-by-round! Including what actions you made in the shop.
- Patch Notes: Since this is our first patch, we've now added the current version number & Patch Notes to the main menu :)
- New Options: The options menu is now displayed in tabs, making finding the setting you want even easier. Additionally, we've added the ability to toggle whether or not the game pauses when you're tabbed out. Perfect for letting the game run and playing while you're waiting for that meeting to start!
Other Adjustments
- Cleric base stats updated to 1/3 to avoid soft-lock scenarios.
If you get stuck, please post a screenshot in the comments on the itch page.
- Changed the "Unitpedia" icon to be more clear.
- Tier 3 units now show "Max" instead of the EXP dots. Sorry, there are no Tier 4 units yet :(
- Added a Freeze Cloud above the item shop to reflect that both shops are freezing.
- Values will now round up when halved, rather than down.
- Updated text for some units and gear to be more consistent.
Bugs
- Fixed a case where the enemy Army could be empty on the first round of Beginner difficulty.
- Fixed Advanced difficulty occasionally soft-locking the game for some users.
- Fixed some button tooltips not disappearing when the button itself is disabled / disappears.
- Fixed unit tooltips in combat displaying behind other UI elements, like the "Results" screen
- Fixed the number popup for gold spent displaying behind unit stats in the shop screen.
- Fixed some windows persisting on screen when returning to the main menu from the Options screen.
Files
RerollingKnights_Public_0.2.zip
19 MB
Jan 15, 2022