Twitch Interaction Suite
Currently this page is being updated, check back later for a more filled out page.
Frog Overlay: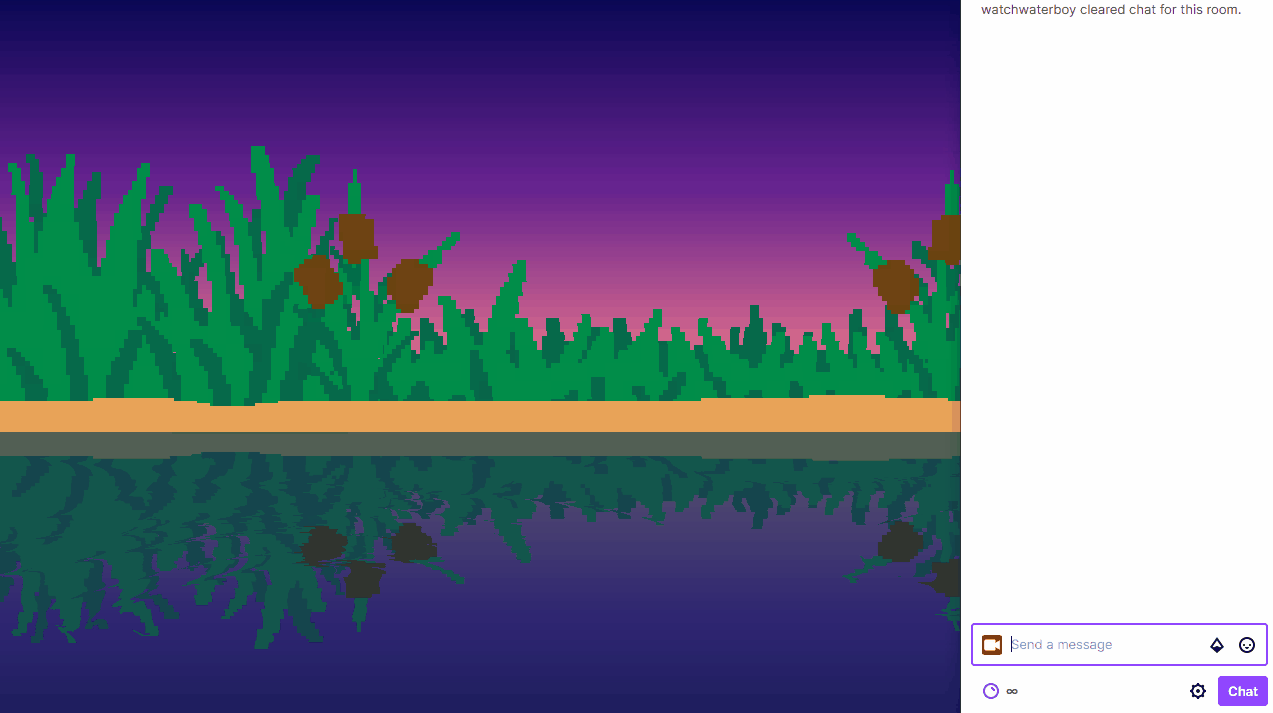 Viewers also have the ability to change colors with the !changecolor command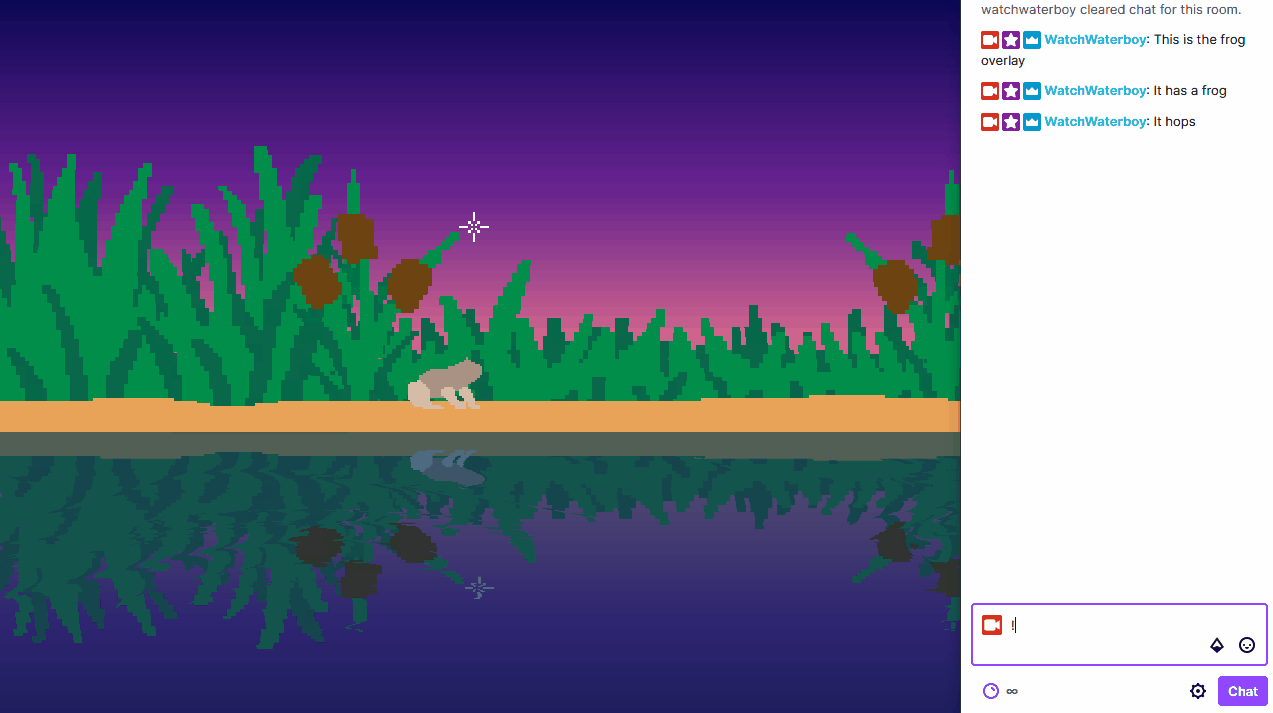 Download Link: Not Currently Available



Bird Overlay: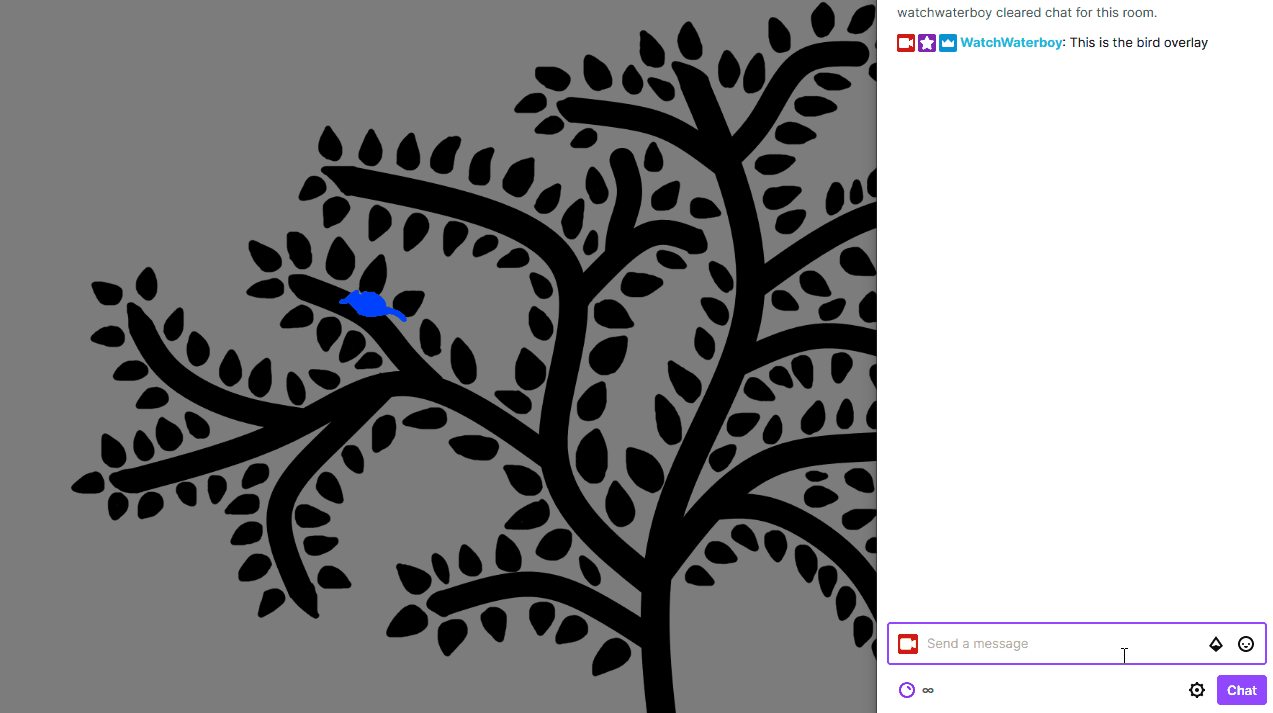 This overlay just features each chatter as a bird on the tree. They fly around randomly without requiring interaction. When someone types in chat their message appears from their bird and an animation and sound play.